Gravita India shares gains on capacity expansion of Chittoor plant
admin
May 26, 2023
6

8 minutes read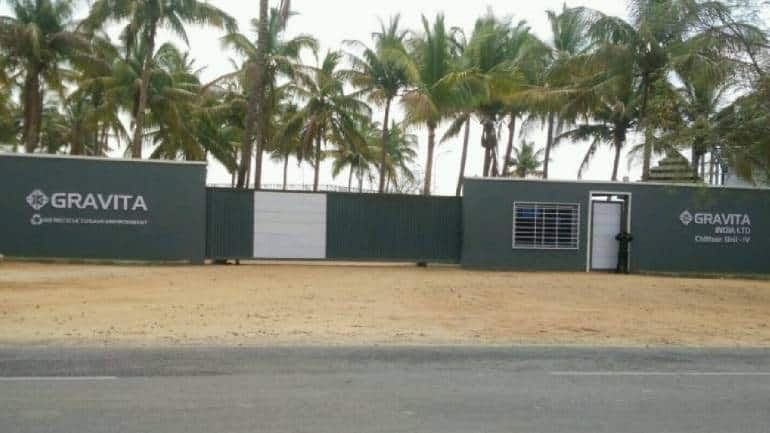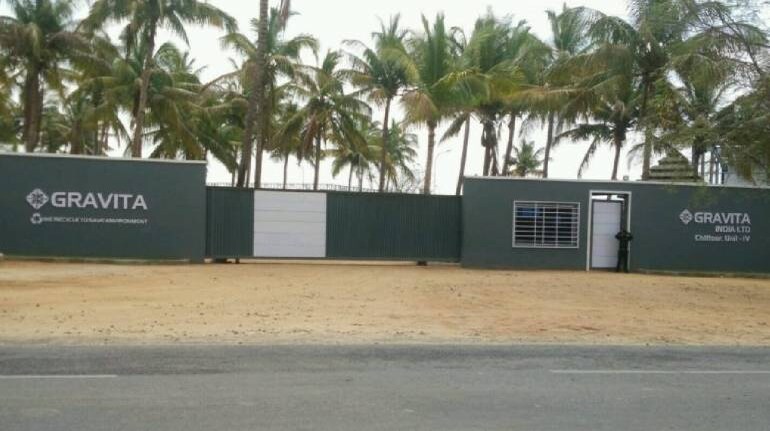 The total capacity of Gravita Group has now reached to 2.78 lakh MTPA, which is in line with company's target of reaching 4.25 lakh MTPA by FY26
Sunil Shankar Matkar
May 26, 2023 / 02:28 PM IST
');
$('#lastUpdated_'+articleId).text(resData[stkKey]['lastupdate']);

//if(resData[stkKey]['percentchange'] > 0){
// $('#greentxt_'+articleId).removeClass("redtxt").addClass("greentxt");
// $('.arw_red').removeClass("arw_red").addClass("arw_green");
//}else if(resData[stkKey]['percentchange'] < 0){
// $('#greentxt_'+articleId).removeClass("greentxt").addClass("redtxt");
// $('.arw_green').removeClass("arw_green").addClass("arw_red");
//}
if(resData[stkKey]['percentchange'] >= 0){
$('#greentxt_'+articleId).removeClass("redtxt").addClass("greentxt");
//$('.arw_red').removeClass("arw_red").addClass("arw_green");
$('#gainlosstxt_'+articleId).find(".arw_red").removeClass("arw_red").addClass("arw_green");
}else if(resData[stkKey]['percentchange'] < 0){
$('#greentxt_'+articleId).removeClass("greentxt").addClass("redtxt");
//$('.arw_green').removeClass("arw_green").addClass("arw_red");
$('#gainlosstxt_'+articleId).find('.arw_green').removeClass("arw_green").addClass("arw_red");
}

$('#volumetxt_'+articleId).show();
$('#vlmtxt_'+articleId).show();
$('#stkvol_'+articleId).text(resData[stkKey]['volume']);
$('#td-low_'+articleId).text(resData[stkKey]['daylow']);
$('#td-high_'+articleId).text(resData[stkKey]['dayhigh']);
$('#rightcol_'+articleId).show();
}else{
$('#volumetxt_'+articleId).hide();
$('#vlmtxt_'+articleId).hide();
$('#stkvol_'+articleId).text(");
$('#td-low_'+articleId).text(");
$('#td-high_'+articleId).text(");
$('#rightcol_'+articleId).hide();
}
$('#stk-graph_'+articleId).attr('src','//appfeeds.moneycontrol.com/jsonapi/stocks/graph&format=json&watch_app=true&range=1d&type=area&ex='+stockType+'&sc_id='+stockId+'&width=157&height=100&source=web');
}
}
}
});
}

$('.bseliveselectbox').click(function(){
$('.bselivelist').show();
});

function bindClicksForDropdown(articleId){
$('ul#stockwidgettabs_'+articleId+' li').click(function(){
stkId = jQuery.trim($(this).find('a').attr('stkid'));

$('ul#stockwidgettabs_'+articleId+' li').find('a').removeClass('active');
$(this).find('a').addClass('active');
stockWidget('N',stkId,articleId);
});
$('#stk-b-'+articleId).click(function(){
stkId = jQuery.trim($(this).attr('stkId'));
stockWidget('B',stkId,articleId);
$('.bselivelist').hide();
});
$('#stk-n-'+articleId).click(function(){
stkId = jQuery.trim($(this).attr('stkId'));
stockWidget('N',stkId,articleId);
$('.bselivelist').hide();
});
}

$(".bselivelist").focusout(function(){
$(".bselivelist").hide(); //hide the results
});

function bindMenuClicks(articleId){

$('#watchlist-'+articleId).click(function(){
var stkId = $(this).attr('stkId');
overlayPopupWatchlist(0,2,1,stkId);
});
$('#portfolio-'+articleId).click(function(){
var dispId = $(this).attr('dispId');
pcSavePort(0,1,dispId);
});
}

$('.mc-modal-close').on('click',function(){
$('.mc-modal-wrap').css('display','none');
$('.mc-modal').removeClass('success');
$('.mc-modal').removeClass('error');
});
function overlayPopupWatchlist(e, t, n,stkId) {
$('.srch_bx').css('z-index','999′);
typparam1 = n;
if(readCookie('nnmc'))
{
var lastRsrs =new Array();
lastRsrs[e]= stkId;
if(lastRsrs.length > 0)
{
var resStr=";
let secglbVar = 1;
var url = '//www.moneycontrol.com/mccode/common/saveWatchlist.php';
$.get( "//www.moneycontrol.com/mccode/common/rhsdata.html", function( data ) {
$('#backInner1_rhsPop').html(data);
$.ajax({url:url,
type:"POST",
dataType:"json",
data:{q_f:typparam1,wSec:secglbVar,wArray:lastRsrs},
success:function(d)
{
if(typparam1=='1′) // rhs
{
var appndStr=";
//var newappndStr = makeMiddleRDivNew(d);
//appndStr = newappndStr[0];
var titStr=";var editw=";
var typevar=";
var pparr= new Array('Monitoring your investments regularly is important.','Add your transaction details to monitor your stock`s performance.','You can also track your Transaction History and Capital Gains.');
var phead ='Why add to Portfolio?';
if(secglbVar ==1)
{
var stkdtxt='this stock';
var fltxt=' it ';
typevar ='Stock ';
if(lastRsrs.length>1){
stkdtxt='these stocks';
typevar ='Stocks ';fltxt=' them ';
}

}

//var popretStr =lvPOPRHS(phead,pparr);
//$('#poprhsAdd').html(popretStr);
//$('.btmbgnwr').show();
var tickTxt ='';
if(typparam1==1)
{
var modalContent = 'Watchlist has been updated successfully.';
var modalStatus = 'success'; //if error, use 'error'
$('.mc-modal-content').text(modalContent);
$('.mc-modal-wrap').css('display','flex');
$('.mc-modal').addClass(modalStatus);
//var existsFlag=$.inArray('added',newappndStr[1]);
//$('#toptitleTXT').html(tickTxt+typevar+' to your watchlist');
//if(existsFlag == -1)
//{
// if(lastRsrs.length > 1)
// $('#toptitleTXT').html(tickTxt+typevar+'already exist in your watchlist');
// else
// $('#toptitleTXT').html(tickTxt+typevar+'already exists in your watchlist');
//
//}
}
//$('.accdiv').html(");
//$('.accdiv').html(appndStr);
}
},
//complete:function(d){
// if(typparam1==1)
// {
// watchlist_popup('open');
// }
//}
});
});
}
else
{
var disNam ='stock';
if($('#impact_option').html()=='STOCKS')
disNam ='stock';
if($('#impact_option').html()=='MUTUAL FUNDS')
disNam ='mutual fund';
if($('#impact_option').html()=='COMMODITIES')
disNam ='commodity';
alert('Please select at least one '+disNam);
}
}
else
{
AFTERLOGINCALLBACK = 'overlayPopup('+e+', '+t+', '+n+')';
commonPopRHS();
/*work_div = 1;
typparam = t;
typparam1 = n;
check_login_pop(1)*/
}
}
function pcSavePort(param,call_pg,dispId)
{
var adtxt=";
if(readCookie('nnmc')){
if(call_pg == "2")
{
pass_sec = 2;
}
else
{
pass_sec = 1;
}
var postfolio_url = 'https://www.moneycontrol.com/portfolio_new/add_stocks_multi.php?id='+dispId;
window.open(postfolio_url, '_blank');
} else
{
AFTERLOGINCALLBACK = 'pcSavePort('+param+', '+call_pg+', '+dispId+')';
commonPopRHS();
/*work_div = 1;
typparam = t;
typparam1 = n;
check_login_pop(1)*/
}
}
function commonPopRHS(e) {
/*var t = ($(window).height() – $("#" + e).height()) / 2 + $(window).scrollTop();
var n = ($(window).width() – $("#" + e).width()) / 2 + $(window).scrollLeft();
$("#" + e).css({
position: "absolute",
top: t,
left: n
});
$("#lightbox_cb,#" + e).fadeIn(300);
$("#lightbox_cb").remove();
$("body").append(");
$("#lightbox_cb").css({
filter: "alpha(opacity=80)"
}).fadeIn()*/

$(".linkSignUp").click();
}

function overlay(n)
{
document.getElementById('back').style.width = document.body.clientWidth + "px";
document.getElementById('back').style.height = document.body.clientHeight +"px";
document.getElementById('back').style.display = 'block';
jQuery.fn.center = function () {
this.css("position","absolute");
var topPos = ($(window).height() – this.height() ) / 2;
this.css("top", -topPos).show().animate({'top':topPos},300);
this.css("left", ( $(window).width() – this.width() ) / 2);
return this;
}
setTimeout(function(){$('#backInner'+n).center()},100);

}
function closeoverlay(n){
document.getElementById('back').style.display = 'none';
document.getElementById('backInner'+n).style.display = 'none';
}
stk_str=";
stk.forEach(function (stkData,index){
if(index==0){
stk_str+=stkData.stockId.trim();
}else{
stk_str+=','+stkData.stockId.trim();
}
});

$.get('//www.moneycontrol.com/techmvc/mc_apis/stock_details/?classic=true&sc_id='+stk_str, function(data) {
stk.forEach(function (stkData,index){
$('#stock-name-'+stkData.stockId.trim()+'-'+article_id).text(data[stkData.stockId.trim()]['nse']['shortname']);
});
});

function redirectToTradeOpenDematAccountOnline(){
if (stock_isinid && stock_tradeType) {
window.open(`https://www.moneycontrol.com/open-demat-account-online?classic=true&script_id=${stock_isinid}&ex=${stock_tradeType}&site=web&asset_class=stock&utm_source=moneycontrol&utm_medium=articlepage&utm_campaign=tradenow&utm_content=webbutton`, '_blank');
}
}
Gravita India share price gained 2 percent on May 26 after it the company said that it had expanded the capacity of its recycling unit in Andhra Pradesh's Chittoor.
The existing capacity of the unit for battery recycling has been increased by 26,440 MTPA, taking the total capacity to 64,640 MTPA, the compnay told exchanges.
With this, the expansion total capacity of Gravita Group has reached 2.78 lakh MTPA, which is in line with the company's target of 4.25 lakh MTPA by FY26.
Catch up on all LIVE stock market updates here
The investment in the said capacity expansion is around Rs 21 crore which has been funded through internal accruals, Gravita India said in its filing to exchanges.
The stock was trading at Rs 563 on the NSE, up 2.24 percent with a volume of 1.44 lakh shares.
Disclaimer: The views and investment tips expressed by experts on Moneycontrol.com are their own and not those of the website or its management. Moneycontrol.com advises users to check with certified experts before taking any investment decisions.​