Capacite Infraprojects stock jumps 5% on repeat order-win from Raymond worth Rs 280 cr
admin
September 18, 2023
1

8 minutes read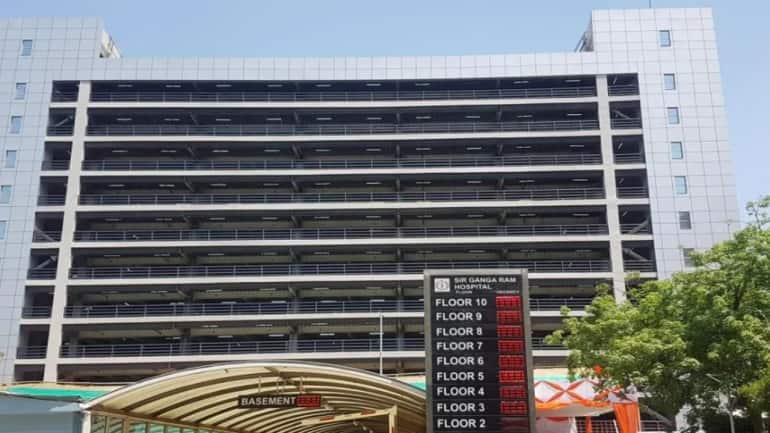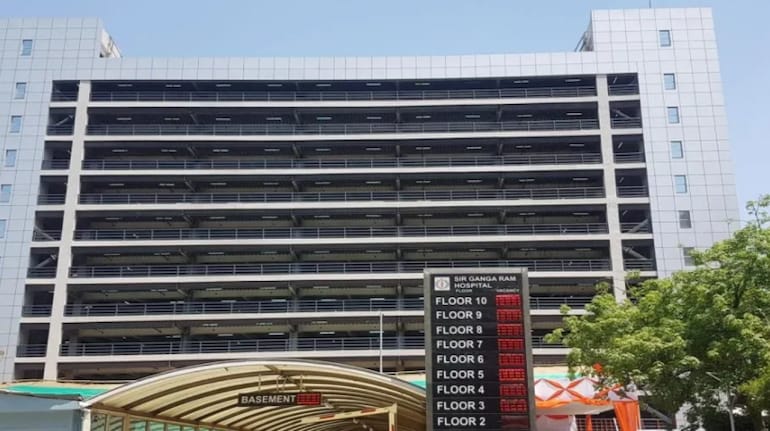 "The order inflow for the current financial year, along with our existing orders book gives us confidence to deliver good growth in the coming quarters," said Rahul Katyal, managing director of the infra-company
Capacite Infraprojects Limited operates as a construction company, specialising in building and real estate projects. It offers general contracting, design and build services
');
$('#lastUpdated_'+articleId).text(resData[stkKey]['lastupdate']);

//if(resData[stkKey]['percentchange'] > 0){
// $('#greentxt_'+articleId).removeClass("redtxt").addClass("greentxt");
// $('.arw_red').removeClass("arw_red").addClass("arw_green");
//}else if(resData[stkKey]['percentchange'] < 0){
// $('#greentxt_'+articleId).removeClass("greentxt").addClass("redtxt");
// $('.arw_green').removeClass("arw_green").addClass("arw_red");
//}
if(resData[stkKey]['percentchange'] >= 0){
$('#greentxt_'+articleId).removeClass("redtxt").addClass("greentxt");
//$('.arw_red').removeClass("arw_red").addClass("arw_green");
$('#gainlosstxt_'+articleId).find(".arw_red").removeClass("arw_red").addClass("arw_green");
}else if(resData[stkKey]['percentchange'] < 0){
$('#greentxt_'+articleId).removeClass("greentxt").addClass("redtxt");
//$('.arw_green').removeClass("arw_green").addClass("arw_red");
$('#gainlosstxt_'+articleId).find('.arw_green').removeClass("arw_green").addClass("arw_red");
}

$('#volumetxt_'+articleId).show();
$('#vlmtxt_'+articleId).show();
$('#stkvol_'+articleId).text(resData[stkKey]['volume']);
$('#td-low_'+articleId).text(resData[stkKey]['daylow']);
$('#td-high_'+articleId).text(resData[stkKey]['dayhigh']);
$('#rightcol_'+articleId).show();
}else{
$('#volumetxt_'+articleId).hide();
$('#vlmtxt_'+articleId).hide();
$('#stkvol_'+articleId).text(");
$('#td-low_'+articleId).text(");
$('#td-high_'+articleId).text(");
$('#rightcol_'+articleId).hide();
}
$('#stk-graph_'+articleId).attr('src','//appfeeds.moneycontrol.com/jsonapi/stocks/graph&format=json&watch_app=true&range=1d&type=area&ex='+stockType+'&sc_id='+stockId+'&width=157&height=100&source=web');
}
}
}
});
}

$('.bseliveselectbox').click(function(){
$('.bselivelist').show();
});

function bindClicksForDropdown(articleId){
$('ul#stockwidgettabs_'+articleId+' li').click(function(){
stkId = jQuery.trim($(this).find('a').attr('stkid'));

$('ul#stockwidgettabs_'+articleId+' li').find('a').removeClass('active');
$(this).find('a').addClass('active');
stockWidget('N',stkId,articleId);
});
$('#stk-b-'+articleId).click(function(){
stkId = jQuery.trim($(this).attr('stkId'));
stockWidget('B',stkId,articleId);
$('.bselivelist').hide();
});
$('#stk-n-'+articleId).click(function(){
stkId = jQuery.trim($(this).attr('stkId'));
stockWidget('N',stkId,articleId);
$('.bselivelist').hide();
});
}

$(".bselivelist").focusout(function(){
$(".bselivelist").hide(); //hide the results
});

function bindMenuClicks(articleId){

$('#watchlist-'+articleId).click(function(){
var stkId = $(this).attr('stkId');
overlayPopupWatchlist(0,2,1,stkId);
});
$('#portfolio-'+articleId).click(function(){
var dispId = $(this).attr('dispId');
pcSavePort(0,1,dispId);
});
}

$('.mc-modal-close').on('click',function(){
$('.mc-modal-wrap').css('display','none');
$('.mc-modal').removeClass('success');
$('.mc-modal').removeClass('error');
});
function overlayPopupWatchlist(e, t, n,stkId) {
$('.srch_bx').css('z-index','999′);
typparam1 = n;
if(readCookie('nnmc'))
{
var lastRsrs =new Array();
lastRsrs[e]= stkId;
if(lastRsrs.length > 0)
{
var resStr=";
let secglbVar = 1;
var url = '//www.moneycontrol.com/mccode/common/saveWatchlist.php';
$.get( "//www.moneycontrol.com/mccode/common/rhsdata.html", function( data ) {
$('#backInner1_rhsPop').html(data);
$.ajax({url:url,
type:"POST",
dataType:"json",
data:{q_f:typparam1,wSec:secglbVar,wArray:lastRsrs},
success:function(d)
{
if(typparam1=='1′) // rhs
{
var appndStr=";
//var newappndStr = makeMiddleRDivNew(d);
//appndStr = newappndStr[0];
var titStr=";var editw=";
var typevar=";
var pparr= new Array('Monitoring your investments regularly is important.','Add your transaction details to monitor your stock`s performance.','You can also track your Transaction History and Capital Gains.');
var phead ='Why add to Portfolio?';
if(secglbVar ==1)
{
var stkdtxt='this stock';
var fltxt=' it ';
typevar ='Stock ';
if(lastRsrs.length>1){
stkdtxt='these stocks';
typevar ='Stocks ';fltxt=' them ';
}

}

//var popretStr =lvPOPRHS(phead,pparr);
//$('#poprhsAdd').html(popretStr);
//$('.btmbgnwr').show();
var tickTxt ='';
if(typparam1==1)
{
var modalContent = 'Watchlist has been updated successfully.';
var modalStatus = 'success'; //if error, use 'error'
$('.mc-modal-content').text(modalContent);
$('.mc-modal-wrap').css('display','flex');
$('.mc-modal').addClass(modalStatus);
//var existsFlag=$.inArray('added',newappndStr[1]);
//$('#toptitleTXT').html(tickTxt+typevar+' to your watchlist');
//if(existsFlag == -1)
//{
// if(lastRsrs.length > 1)
// $('#toptitleTXT').html(tickTxt+typevar+'already exist in your watchlist');
// else
// $('#toptitleTXT').html(tickTxt+typevar+'already exists in your watchlist');
//
//}
}
//$('.accdiv').html(");
//$('.accdiv').html(appndStr);
}
},
//complete:function(d){
// if(typparam1==1)
// {
// watchlist_popup('open');
// }
//}
});
});
}
else
{
var disNam ='stock';
if($('#impact_option').html()=='STOCKS')
disNam ='stock';
if($('#impact_option').html()=='MUTUAL FUNDS')
disNam ='mutual fund';
if($('#impact_option').html()=='COMMODITIES')
disNam ='commodity';
alert('Please select at least one '+disNam);
}
}
else
{
AFTERLOGINCALLBACK = 'overlayPopup('+e+', '+t+', '+n+')';
commonPopRHS();
/*work_div = 1;
typparam = t;
typparam1 = n;
check_login_pop(1)*/
}
}
function pcSavePort(param,call_pg,dispId)
{
var adtxt=";
if(readCookie('nnmc')){
if(call_pg == "2")
{
pass_sec = 2;
}
else
{
pass_sec = 1;
}
var postfolio_url = 'https://www.moneycontrol.com/portfolio_new/add_stocks_multi.php?id='+dispId;
window.open(postfolio_url, '_blank');
} else
{
AFTERLOGINCALLBACK = 'pcSavePort('+param+', '+call_pg+', '+dispId+')';
commonPopRHS();
/*work_div = 1;
typparam = t;
typparam1 = n;
check_login_pop(1)*/
}
}
function commonPopRHS(e) {
/*var t = ($(window).height() – $("#" + e).height()) / 2 + $(window).scrollTop();
var n = ($(window).width() – $("#" + e).width()) / 2 + $(window).scrollLeft();
$("#" + e).css({
position: "absolute",
top: t,
left: n
});
$("#lightbox_cb,#" + e).fadeIn(300);
$("#lightbox_cb").remove();
$("body").append(");
$("#lightbox_cb").css({
filter: "alpha(opacity=80)"
}).fadeIn()*/

$(".linkSignUp").click();
}

function overlay(n)
{
document.getElementById('back').style.width = document.body.clientWidth + "px";
document.getElementById('back').style.height = document.body.clientHeight +"px";
document.getElementById('back').style.display = 'block';
jQuery.fn.center = function () {
this.css("position","absolute");
var topPos = ($(window).height() – this.height() ) / 2;
this.css("top", -topPos).show().animate({'top':topPos},300);
this.css("left", ( $(window).width() – this.width() ) / 2);
return this;
}
setTimeout(function(){$('#backInner'+n).center()},100);

}
function closeoverlay(n){
document.getElementById('back').style.display = 'none';
document.getElementById('backInner'+n).style.display = 'none';
}
stk_str=";
stk.forEach(function (stkData,index){
if(index==0){
stk_str+=stkData.stockId.trim();
}else{
stk_str+=','+stkData.stockId.trim();
}
});

$.get('//www.moneycontrol.com/techmvc/mc_apis/stock_details/?classic=true&sc_id='+stk_str, function(data) {
stk.forEach(function (stkData,index){
$('#stock-name-'+stkData.stockId.trim()+'-'+article_id).text(data[stkData.stockId.trim()]['nse']['shortname']);
});
});

function redirectToTradeOpenDematAccountOnline(){
if (stock_isinid && stock_tradeType) {
window.open(`https://www.moneycontrol.com/open-demat-account-online?classic=true&script_id=${stock_isinid}&ex=${stock_tradeType}&site=web&asset_class=stock&utm_source=moneycontrol&utm_medium=articlepage&utm_campaign=tradenow&utm_content=webbutton`, '_blank');
}
}
Capacite Infraprojects shares surged 5 percent higher on September 18th after the infra-company in a regulatory filing announced a repeat order-win of Rs 280 crore from Raymond for its realty project codename Xception in Thane.
"We are delighted that Raymond's realty division has once again reinforced their trust and confidence in our company. The order inflow for the current financial year, along with our existing orders book gives us confidence to deliver good growth in the coming quarters," said Rahul Katyal, managing director of the infra-company.
At 12.45 pm on the NSE, Capacite Infraprojects stock was quoting at Rs 222.50, up 3.44 percent or Rs 7.40.
The stock has a trailing PE of 17.47x, making it the second cheapest among peers in absolute terms.
Follow our live blog for all the market action
In its results for the April to June quarter, the company reported a 9.85 percent year-on-year (YoY) decline in revenue from operations at Rs 430 crore. Net profit for the quarter was down 32.14 percent YoY to Rs 19 crore. The operating profit margins for the quarter declined by 500 basis points on a yearly basis to 16 percent.
Capacite Infraprojects Limited operates as a construction company, specialising in building and real estate projects. It offers general contracting, design and build services. The company counts public sector undertakings such as CIDCO, MHADA and private real estate developers such as Kalpataru, Hiranandani and K Raheja Corp among others.
Disclaimer: The views and investment tips expressed by experts on Moneycontrol.com are their own and not those of the website or its management. Moneycontrol.com advises users to check with certified experts before taking any investment decisions.