OMCs gain, ONGC, Oil India crack as crude falls below $75
admin
March 16, 2023
3

8 minutes read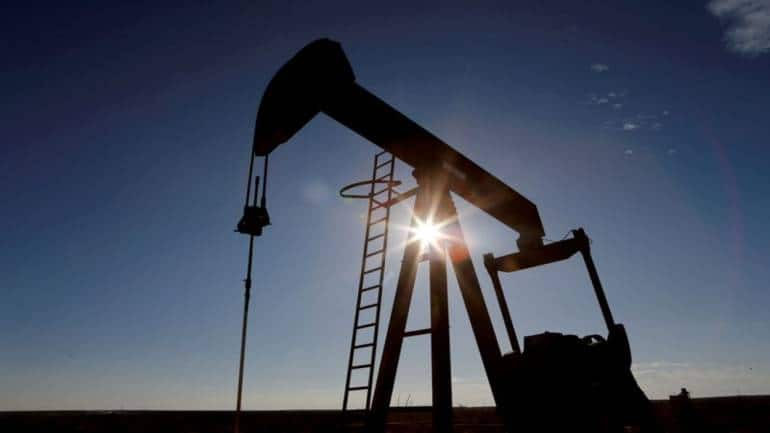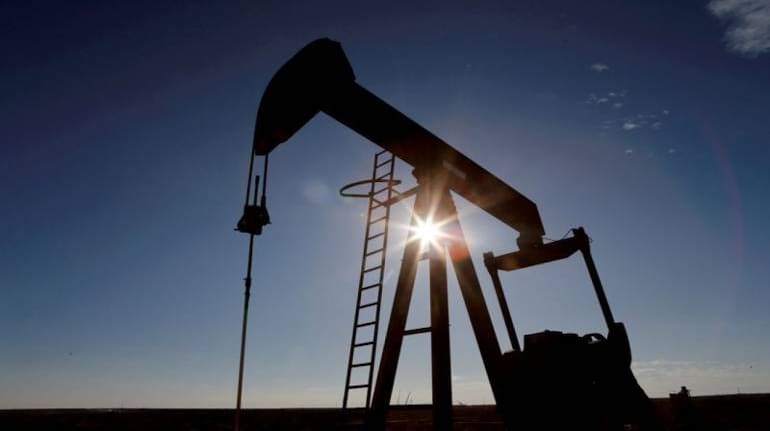 As Brent crude fell below $75 a barrel for the first time since 2021, marketing losses will ease for the three state-owned refining and marketing companies
');
$('#lastUpdated_'+articleId).text(resData[stkKey]['lastupdate']);

//if(resData[stkKey]['percentchange'] > 0){
// $('#greentxt_'+articleId).removeClass("redtxt").addClass("greentxt");
// $('.arw_red').removeClass("arw_red").addClass("arw_green");
//}else if(resData[stkKey]['percentchange'] < 0){
// $('#greentxt_'+articleId).removeClass("greentxt").addClass("redtxt");
// $('.arw_green').removeClass("arw_green").addClass("arw_red");
//}
if(resData[stkKey]['percentchange'] >= 0){
$('#greentxt_'+articleId).removeClass("redtxt").addClass("greentxt");
//$('.arw_red').removeClass("arw_red").addClass("arw_green");
$('#gainlosstxt_'+articleId).find(".arw_red").removeClass("arw_red").addClass("arw_green");
}else if(resData[stkKey]['percentchange'] < 0){
$('#greentxt_'+articleId).removeClass("greentxt").addClass("redtxt");
//$('.arw_green').removeClass("arw_green").addClass("arw_red");
$('#gainlosstxt_'+articleId).find('.arw_green').removeClass("arw_green").addClass("arw_red");
}

$('#volumetxt_'+articleId).show();
$('#vlmtxt_'+articleId).show();
$('#stkvol_'+articleId).text(resData[stkKey]['volume']);
$('#td-low_'+articleId).text(resData[stkKey]['daylow']);
$('#td-high_'+articleId).text(resData[stkKey]['dayhigh']);
$('#rightcol_'+articleId).show();
}else{
$('#volumetxt_'+articleId).hide();
$('#vlmtxt_'+articleId).hide();
$('#stkvol_'+articleId).text(");
$('#td-low_'+articleId).text(");
$('#td-high_'+articleId).text(");
$('#rightcol_'+articleId).hide();
}
$('#stk-graph_'+articleId).attr('src','//appfeeds.moneycontrol.com/jsonapi/stocks/graph&format=json&watch_app=true&range=1d&type=area&ex='+stockType+'&sc_id='+stockId+'&width=157&height=100&source=web');
}
}
}
});
}

$('.bseliveselectbox').click(function(){
$('.bselivelist').show();
});

function bindClicksForDropdown(articleId){
$('ul#stockwidgettabs_'+articleId+' li').click(function(){
stkId = jQuery.trim($(this).find('a').attr('stkid'));

$('ul#stockwidgettabs_'+articleId+' li').find('a').removeClass('active');
$(this).find('a').addClass('active');
stockWidget('N',stkId,articleId);
});
$('#stk-b-'+articleId).click(function(){
stkId = jQuery.trim($(this).attr('stkId'));
stockWidget('B',stkId,articleId);
$('.bselivelist').hide();
});
$('#stk-n-'+articleId).click(function(){
stkId = jQuery.trim($(this).attr('stkId'));
stockWidget('N',stkId,articleId);
$('.bselivelist').hide();
});
}

$(".bselivelist").focusout(function(){
$(".bselivelist").hide(); //hide the results
});

function bindMenuClicks(articleId){

$('#watchlist-'+articleId).click(function(){
var stkId = $(this).attr('stkId');
overlayPopupWatchlist(0,2,1,stkId);
});
$('#portfolio-'+articleId).click(function(){
var dispId = $(this).attr('dispId');
pcSavePort(0,1,dispId);
});
}

$('.mc-modal-close').on('click',function(){
$('.mc-modal-wrap').css('display','none');
$('.mc-modal').removeClass('success');
$('.mc-modal').removeClass('error');
});
function overlayPopupWatchlist(e, t, n,stkId) {
$('.srch_bx').css('z-index','999′);
typparam1 = n;
if(readCookie('nnmc'))
{
var lastRsrs =new Array();
lastRsrs[e]= stkId;
if(lastRsrs.length > 0)
{
var resStr=";
let secglbVar = 1;
var url = '//www.moneycontrol.com/mccode/common/saveWatchlist.php';
$.get( "//www.moneycontrol.com/mccode/common/rhsdata.html", function( data ) {
$('#backInner1_rhsPop').html(data);
$.ajax({url:url,
type:"POST",
dataType:"json",
data:{q_f:typparam1,wSec:secglbVar,wArray:lastRsrs},
success:function(d)
{
if(typparam1=='1′) // rhs
{
var appndStr=";
//var newappndStr = makeMiddleRDivNew(d);
//appndStr = newappndStr[0];
var titStr=";var editw=";
var typevar=";
var pparr= new Array('Monitoring your investments regularly is important.','Add your transaction details to monitor your stock`s performance.','You can also track your Transaction History and Capital Gains.');
var phead ='Why add to Portfolio?';
if(secglbVar ==1)
{
var stkdtxt='this stock';
var fltxt=' it ';
typevar ='Stock ';
if(lastRsrs.length>1){
stkdtxt='these stocks';
typevar ='Stocks ';fltxt=' them ';
}

}

//var popretStr =lvPOPRHS(phead,pparr);
//$('#poprhsAdd').html(popretStr);
//$('.btmbgnwr').show();
var tickTxt ='';
if(typparam1==1)
{
var modalContent = 'Watchlist has been updated successfully.';
var modalStatus = 'success'; //if error, use 'error'
$('.mc-modal-content').text(modalContent);
$('.mc-modal-wrap').css('display','flex');
$('.mc-modal').addClass(modalStatus);
//var existsFlag=$.inArray('added',newappndStr[1]);
//$('#toptitleTXT').html(tickTxt+typevar+' to your watchlist');
//if(existsFlag == -1)
//{
// if(lastRsrs.length > 1)
// $('#toptitleTXT').html(tickTxt+typevar+'already exist in your watchlist');
// else
// $('#toptitleTXT').html(tickTxt+typevar+'already exists in your watchlist');
//
//}
}
//$('.accdiv').html(");
//$('.accdiv').html(appndStr);
}
},
//complete:function(d){
// if(typparam1==1)
// {
// watchlist_popup('open');
// }
//}
});
});
}
else
{
var disNam ='stock';
if($('#impact_option').html()=='STOCKS')
disNam ='stock';
if($('#impact_option').html()=='MUTUAL FUNDS')
disNam ='mutual fund';
if($('#impact_option').html()=='COMMODITIES')
disNam ='commodity';
alert('Please select at least one '+disNam);
}
}
else
{
AFTERLOGINCALLBACK = 'overlayPopup('+e+', '+t+', '+n+')';
commonPopRHS();
/*work_div = 1;
typparam = t;
typparam1 = n;
check_login_pop(1)*/
}
}
function pcSavePort(param,call_pg,dispId)
{
var adtxt=";
if(readCookie('nnmc')){
if(call_pg == "2")
{
pass_sec = 2;
}
else
{
pass_sec = 1;
}
var postfolio_url = 'https://www.moneycontrol.com/portfolio_new/add_stocks_multi.php?id='+dispId;
window.open(postfolio_url, '_blank');
} else
{
AFTERLOGINCALLBACK = 'pcSavePort('+param+', '+call_pg+', '+dispId+')';
commonPopRHS();
/*work_div = 1;
typparam = t;
typparam1 = n;
check_login_pop(1)*/
}
}
function commonPopRHS(e) {
/*var t = ($(window).height() – $("#" + e).height()) / 2 + $(window).scrollTop();
var n = ($(window).width() – $("#" + e).width()) / 2 + $(window).scrollLeft();
$("#" + e).css({
position: "absolute",
top: t,
left: n
});
$("#lightbox_cb,#" + e).fadeIn(300);
$("#lightbox_cb").remove();
$("body").append(");
$("#lightbox_cb").css({
filter: "alpha(opacity=80)"
}).fadeIn()*/

$(".linkSignUp").click();
}

function overlay(n)
{
document.getElementById('back').style.width = document.body.clientWidth + "px";
document.getElementById('back').style.height = document.body.clientHeight +"px";
document.getElementById('back').style.display = 'block';
jQuery.fn.center = function () {
this.css("position","absolute");
var topPos = ($(window).height() – this.height() ) / 2;
this.css("top", -topPos).show().animate({'top':topPos},300);
this.css("left", ( $(window).width() – this.width() ) / 2);
return this;
}
setTimeout(function(){$('#backInner'+n).center()},100);

}
function closeoverlay(n){
document.getElementById('back').style.display = 'none';
document.getElementById('backInner'+n).style.display = 'none';
}
stk_str=";
stk.forEach(function (stkData,index){
if(index==0){
stk_str+=stkData.stockId.trim();
}else{
stk_str+=','+stkData.stockId.trim();
}
});

$.get('//www.moneycontrol.com/techmvc/mc_apis/stock_details/?classic=true&sc_id='+stk_str, function(data) {
stk.forEach(function (stkData,index){
$('#stock-name-'+stkData.stockId.trim()+'-'+article_id).text(data[stkData.stockId.trim()]['nse']['shortname']);
});
});

function redirectToTradeOpenDematAccountOnline(){
if (stock_isinid && stock_tradeType) {
window.open(`https://www.moneycontrol.com/open-demat-account-online?classic=true&script_id=${stock_isinid}&ex=${stock_tradeType}&site=web&asset_class=stock&utm_source=moneycontrol&utm_medium=articlepage&utm_campaign=tradenow&utm_content=webbutton`, '_blank');
}
}
BPCL, HPCL and Indian Oil shares were trading up to 4 percent higher in the early trade on March 16 after Brent crude fell below the $75 per barrel mark for the first time since 2021.
At 9.30 am, Bharat Petroleum was quoting at Rs 342.70, up 3.7 percent from the previous close. HPCL gained 4 percent to trade at Rs 240 and Indian Oil was higher by 1.65 percent at Rs 79.80.
Follow our live blog for all the market action
Oil marketing companies' (OMCs) profitability was hit in 2022 when they had to hold pump prices despite rising crude.
OMCs typically revise retail petrol and diesel prices daily based on the rolling average of international benchmark prices over the past 15 days. However, they left prices unchanged in 2022 despite soaring crude prices to control inflation in the country, which dented their bottom line.
"As international oil prices cool, marketing losses will ease for the three state-owned refining and marketing companies, IOC, BPCL and HPCL," ratings agency Moody's said.
Shares of upstream companies like ONGC and Oil India took a beating. ONGC shares were down 2.5 percent at Rs 148.50 on the NSE, while Oil India was down 3 percent at Rs 250, around 9:45 am.
Every $1 a barrel rise in crude realisation implies a 2-4 percent increase in earnings per share for these two companies, according to analysts' calculations. So a fall in crude prices is bad news for them.
Oil India has a dividend yield of 5.5 percent and its shares are up 17 percent for the year so far. Meanwhile, ONGC, which has a dividend yield of 6.7 percent, has given flat returns in 2023 till date.